Transform your dull gray basement floors with vibrant colors and designs at a fraction of the price of tile.

A polished or glossy surface can brighten a space by 20%. A color stained surface introduces warmth and character to match the occupant.

We can create a luxurious floor experience in virtually any residential setting.

Long-lasting and beautiful, the days of dull concrete are over. What used to be the base for tile, carpet, or other finishes, is now simply the empty canvas to your imagination. Your concrete pallet can be dyes, polished to a mirror finish, coated with color that goes beyond mere color with depth, vibrancy and shine.
With MARBLELIFE, you have the ability not only to restore your concrete floor, but also to completely re-imagine it. If your floor has cracks, pits or spaulding, don't just patch it. For a little more, you can make it beautiful. This opens a whole world of design possibilities for your basement space. Homeowners can have the basement they've always dreamed of, with a durable, beautiful finish that enhances your interior design. Turning a storage space into your favorite living space, and another selling feature to your home.

MARBLELIFE IMAGINATION can help you transform your space to the designs and colors you really want. Create your dream basement by calling MARBLELIFE today for a free in-home consultation. … let your imagination run wild! You will likely be surprised just how much freedom you really have. Let us show you what is possible. Why should those empty boxes enjoy the most open space in the house?
Services Specifically for BASEMENT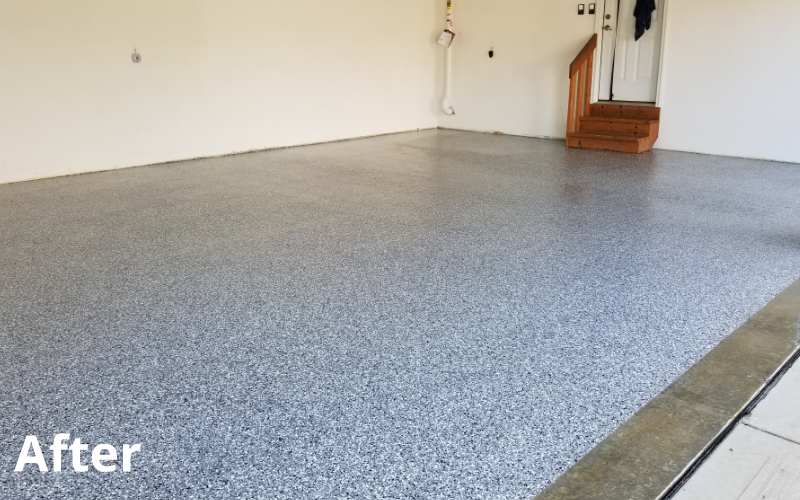 ENDURACHIP coatings finishes off your concrete floor with a durable, slip resistant, non-dusting surface. Durable enough to manage your cars entrance and exit. If you have unsightly cracks and spalding surfaces, holes and pock marks, MARBLELIFE ENDURACRETE can not just repair them but provide you a clean beautiful look making your concrete floor the envy of the neighborhood.

A bare concrete floor looks fine, until you see what it could and should look like. Then you realize it's just not finished yet. Enhance your home value with ENDURACHIP coatings.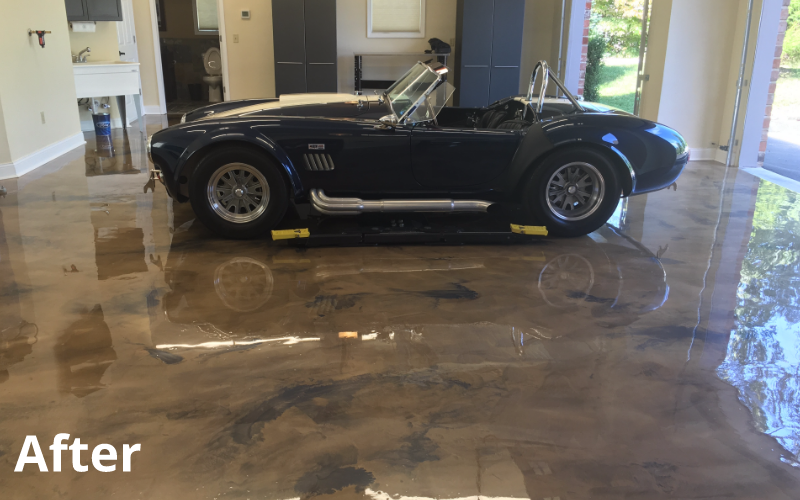 Metallic resin creates a stunning look that can resemble a marbled three-dimensional surface. Our metallic's can be added to a clear coating resin binder to obtain a variety of uniquely variable surface appearances.

View Color Chart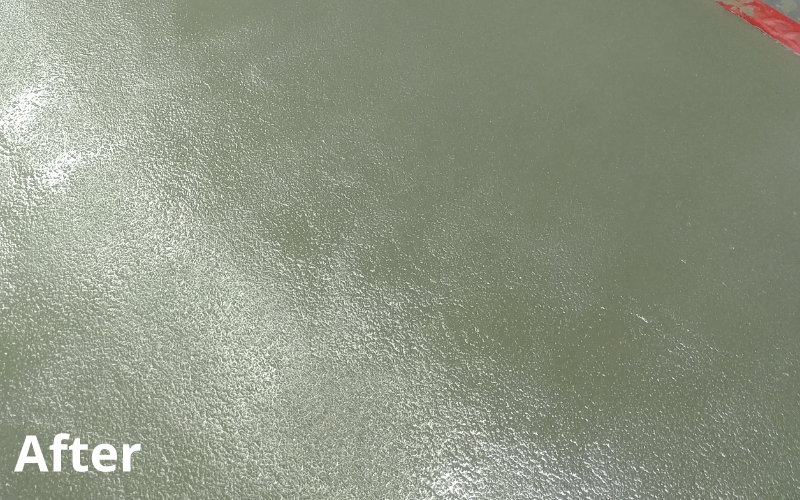 Quartz has quickly become a hot new trend in the world of commercial flooring. To get a better understanding as to why, let's examine what quartz flooring is, the benefits of quartz flooring, and the two most popular quartz flooring applications in today's commercial market.
Request a Estimate
Looking for More Inspiration?